_
Summary
_
What is it
Besides our internal NPS Surveys, Crewhu offers you now the possibility to integrate with Keap Max Classic to launch your NPS Campaign! That is, you no longer need to manually upload your contacts to Crewhu, as the integration will do this work for you.
Available only for Keap Max at the moment.
Refer to this article to know more about our NPS Surveys.
-
How it works
Here are the steps on how to ingrate your NPS campaign with Keap Max Classic.
-
Set up the NPS Campaign
Go to Settings > NPS Campaign and click on +Add.
On the right box, select the Integration Partner and click on Create this campaign.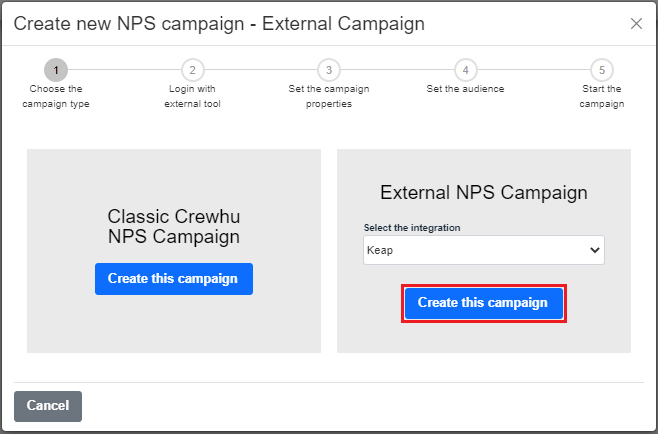 Click on Authenticate with Keap.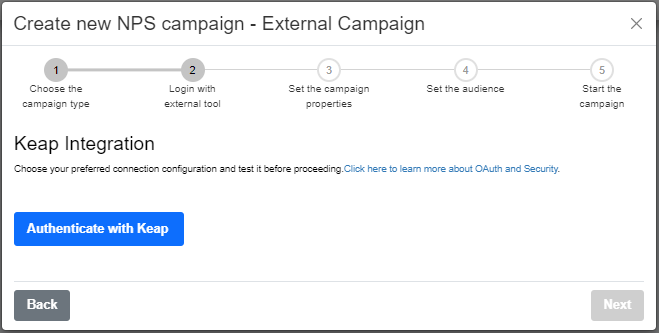 You will be taken to Keap Max software, where you'll have to log in using your credentials and allow the authentication. When you see the confirmation page, click on Close Tab.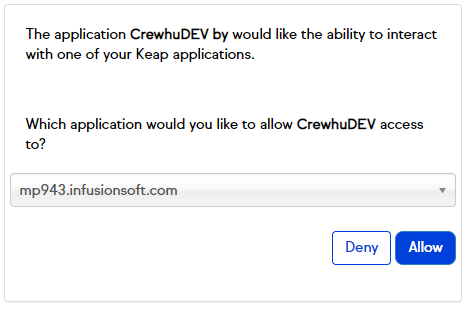 On this page, you'll have the following options:

Campaign Name: Give a name to your campaign;
Campaign Settings: You can select an existing NPS setting that you've configured in Settings > NPS, or you can click on Create default settings to create a quick default setting based on the options you've selected so far. After creating the default, you just have to select it on the field at the left;
Survey Tags: Select the survey tags you've created on Settings > Tags. The survey tags represent in an easy way what the client is rating, and they will be displayed at the moment the survey is being submitted;
Frequency: Set how often you want the campaign to be automatically sent to clients.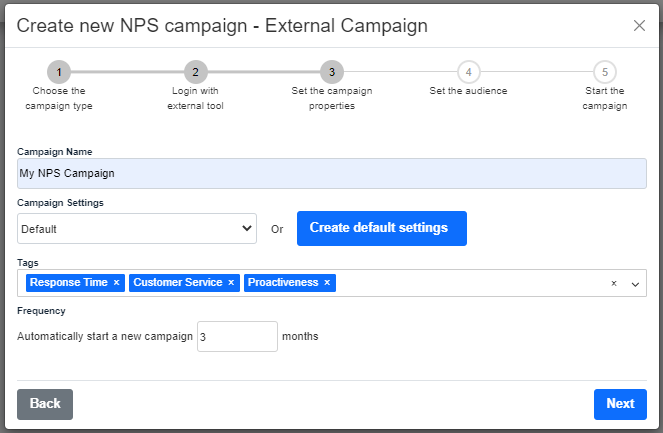 Tags are actions that are performed automatically by Keap Max, segmenting your campaign, by including or removing the contacts in the audience of your campaign. You have the possibility to select one tag to add the contacts to the audience, and another tag to remove the contact from the audience. This will define your segmentation for this specific campaign. After selecting it, click on the Search icon to bring the total results.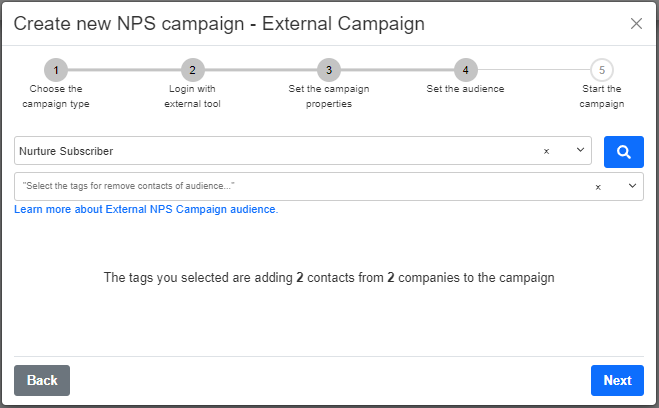 After clicking on Next, the summary of the campaign will be displayed for you to double-check. Click on Create the Campaign.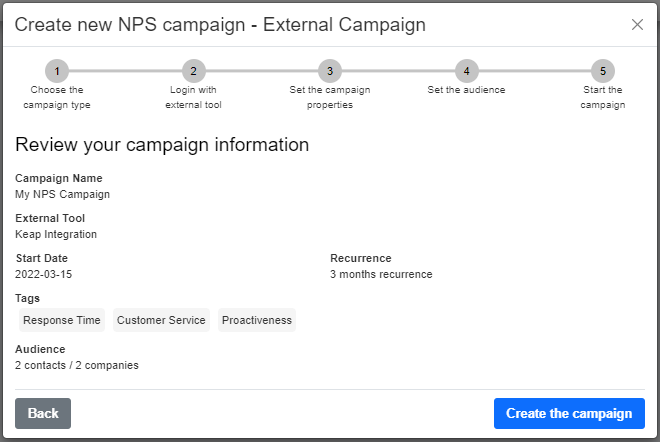 The External NPS snippet will be created. Simply click on Copy to Clipboard in order for you to copy it and paste it into the email template used for your campaign in Keap Max, to send the NPS surveys to your clients.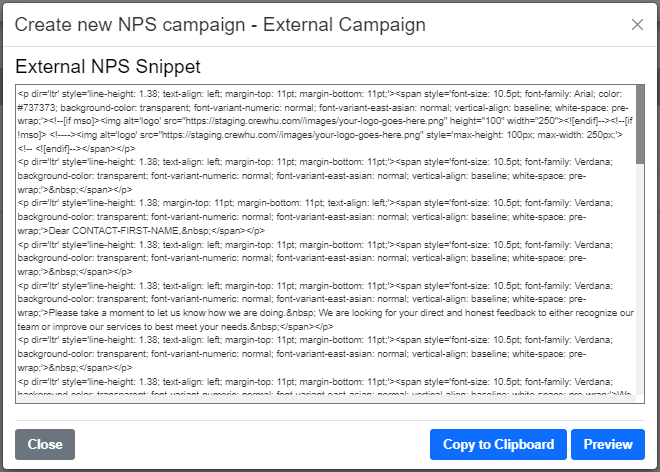 If you click on Preview, you are able to see what it looks like: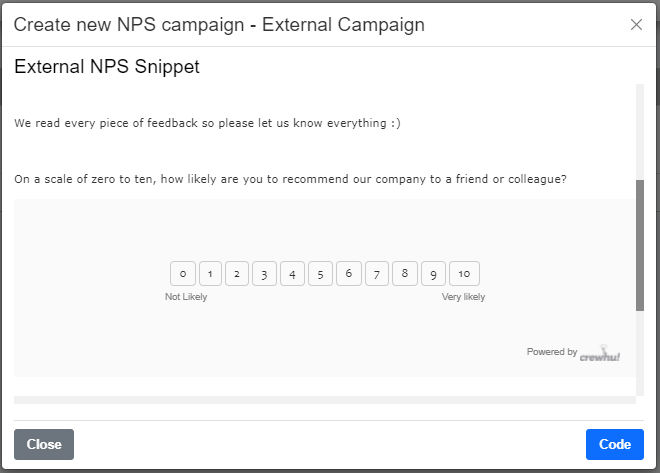 Once you have the NPS snippet copied, you need to log in to your Keap Max account and insert the snippet into the email template of your NPS campaign.
Note:
For Keap-based campaigns, the contact of the campaign must be related to a company and to a registered Account Owner on Keap Max.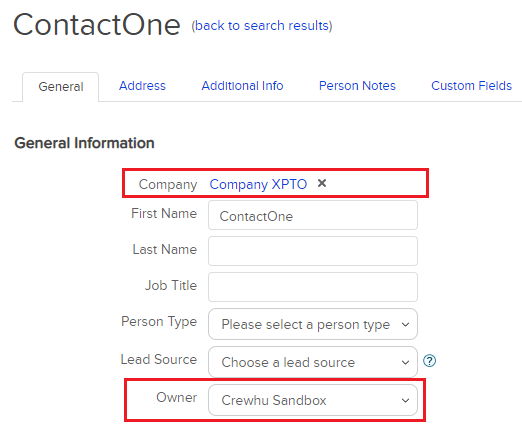 You are now ready to launch your external NPS campaign and collect great feedback!