Requirements
Need to have the survey feature active and implemented to collect data.
Purpose
The purpose of this article is to show how to view your data using filters to help you measure and analyze your feedback by different groups.
Click on Reports in the left vertical menu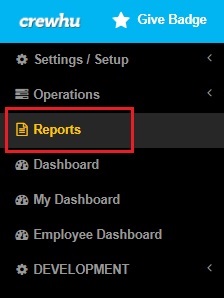 Click on CSAT Details: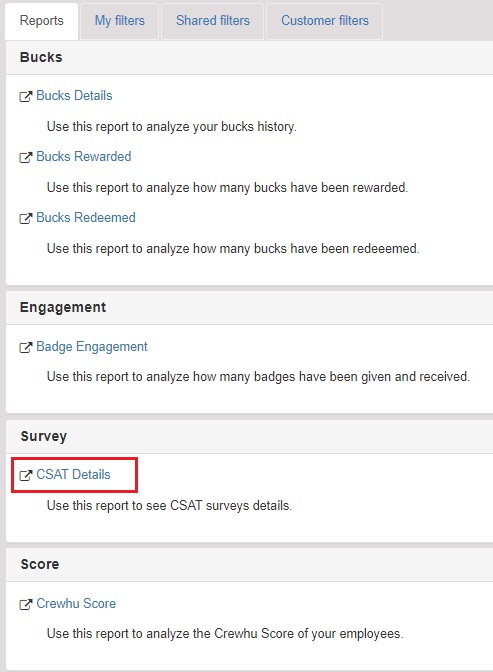 Select the filters and click the "Apply filters" button to update the results: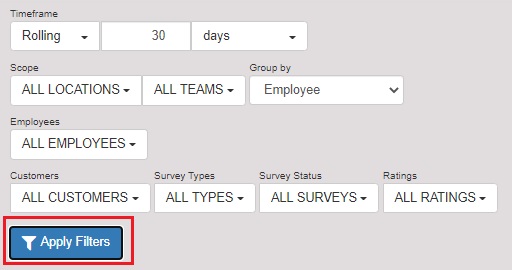 By default, this report is generated with the timeframe set to "Rolling 30 days" and grouped by Employees. To customize the default view accordingly to your needs, after applying the selected filters, click the "Save Filter/Schedule" button at the right corner of the screen: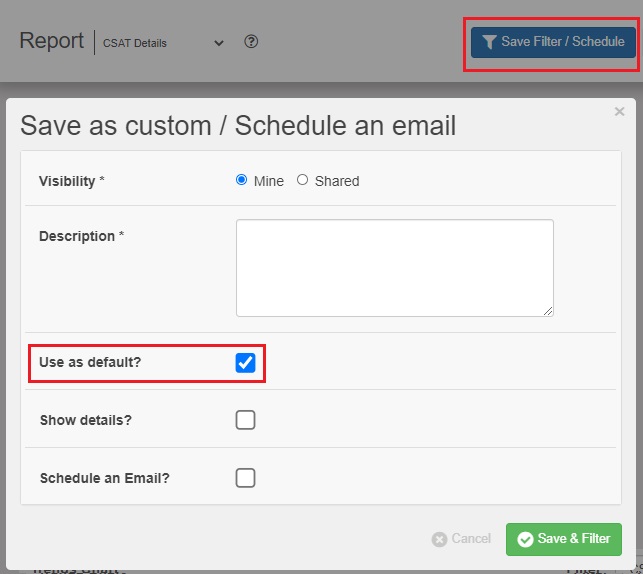 For the purpose of this article, we will focus on the most powerful filter: Groups.
CSAT Detail Groups
The Customer Satisfaction (CSAT) detail report is used to help measure customer satisfaction by:
Your company (group: none) -this group will give you a snapshot of how the company is doing over a specific period of time. It will also show client feedback details sorted by date in descending order:


Locations, internal teams & employees- Using one of these views can help you see the performance by location and/or team. It will also give you the ability to compare team production and performance.

Below screenshot shows a high-level teams view which shows team Customer Experience Score (CES), CSAT%, and the number of surveys received:




Managers can use this information to celebrate wins, identify A players as well as areas of opportunity by using the feature to drill down to employee and then to individual surveys.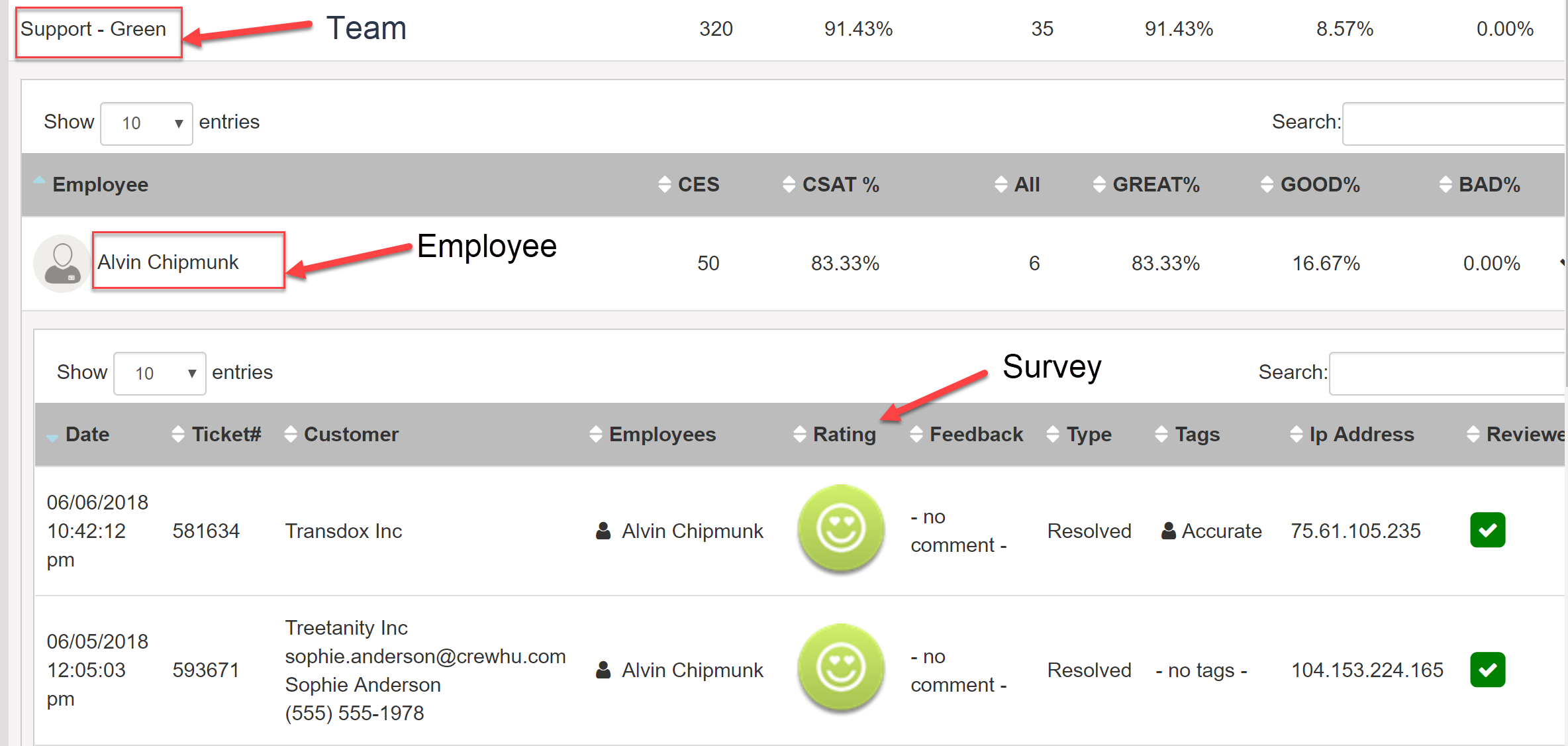 Customer- this view can be easily used to see CSAT% and engagement by clients: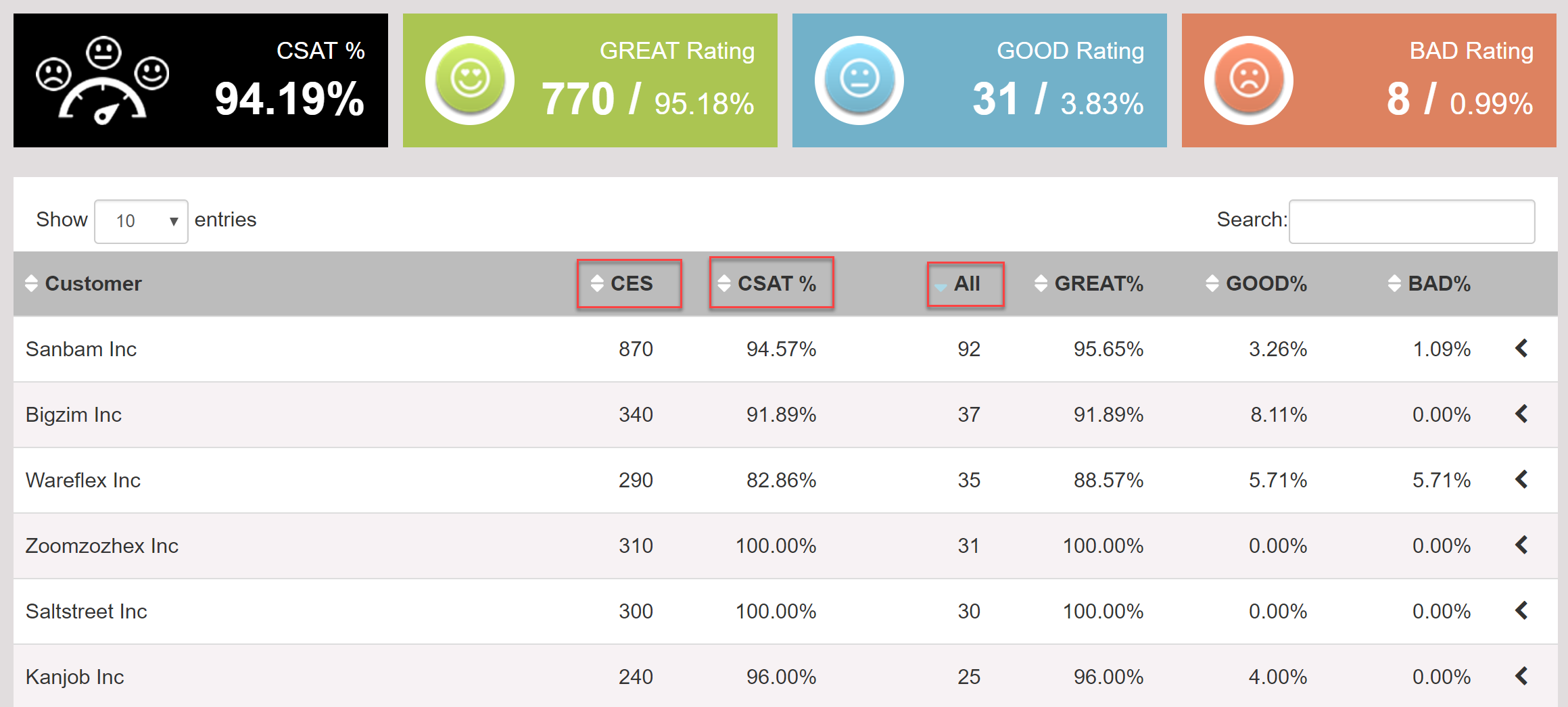 This is a great report not only to understand the satisfaction by client using the CSAT%, but also to understand engagement levels by using the Customer Experience Score or the # of surveys submitted (the "All" column).
Note:
Our clients have said that low survey engagement is a leading indicator of a clients willingness to leave based on price.
You can also drill down in the customer view to the individual surveys, making it easy to analyze client satisfaction details by customer.

Tags - Tags are a great way to easily collect actionable data. In Crewhu you are able to customize tags that you can add to your survey, use internally by your client feedback team, or both.

In the below example, although this company has a high CSAT, you can see that the "Proactive" tag received fewer clicks than "Accurate", "Helpful" & "Prompt" tags. This information identifies "Proactivity" as the best opportunity for improvement. A quarterly goal can be set around activities to be more proactive with client tickets.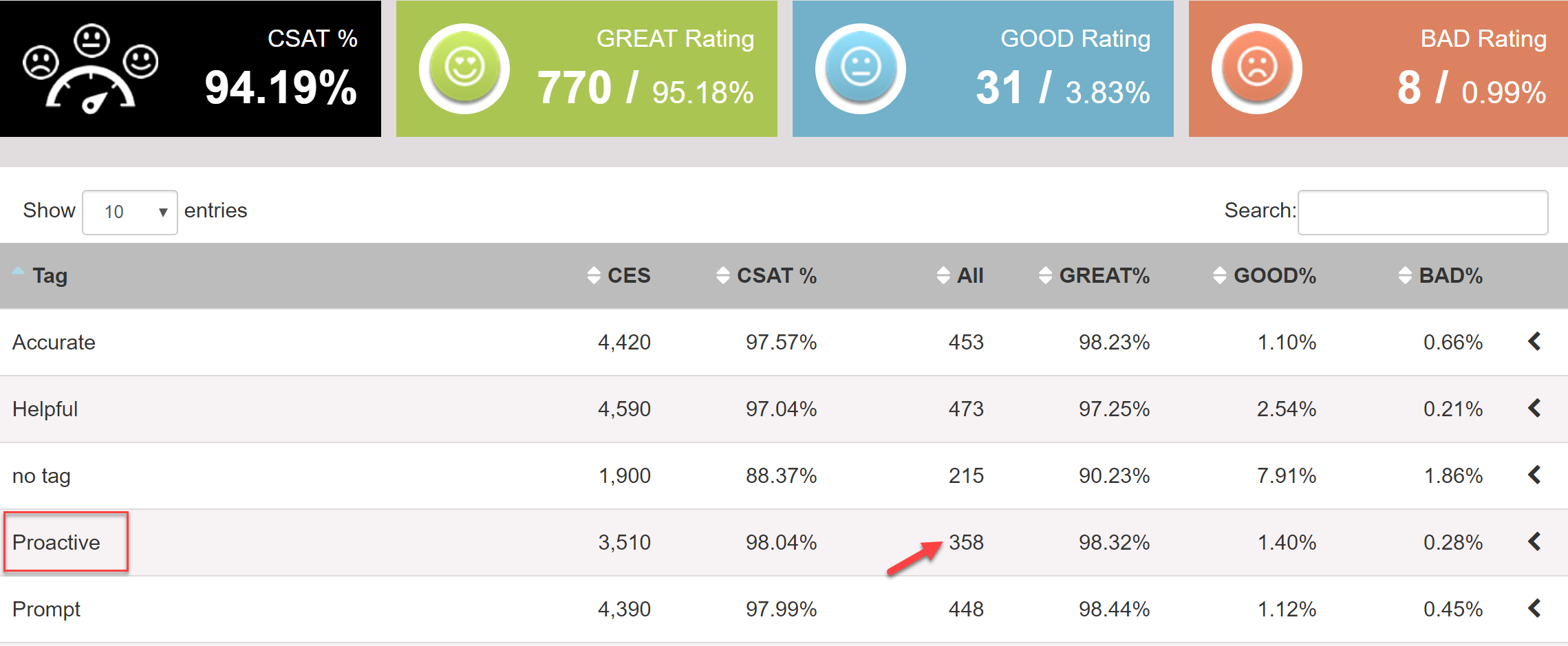 You can drill-down in this view to the individual survey as with the other reports.