-
Summary
-
Requirements
Slack is one of the Premium Integrations offered by Crewhu. There are three plans available:
Standard Plan: 1 Premium Integration
Pro Plan: 3 Premium Integration
Badass: 5 Premium Integration
To set up Crewhu + Slack Integration you will need Admin permissions
If your account is integrated, click to see the User Guide.
-
Business Purpose
Slack is a collaboration hub where you and your team can work together to get things done. The integration between Crewhu and Slack brings it to another level, allowing to celebrate your daily wins through customer and peer recognition.
-
Step-by-step
1) Sign in to your Slack account
2) Sign in to your Crewhu Account and go to Settings > Integrations and click on Install Slack APP:

3) You will be redirected to the page below. Choose a Slack channel to post Crewhu messages from the dropdown menu (you can change this channel on a later stage) and click on Authorize.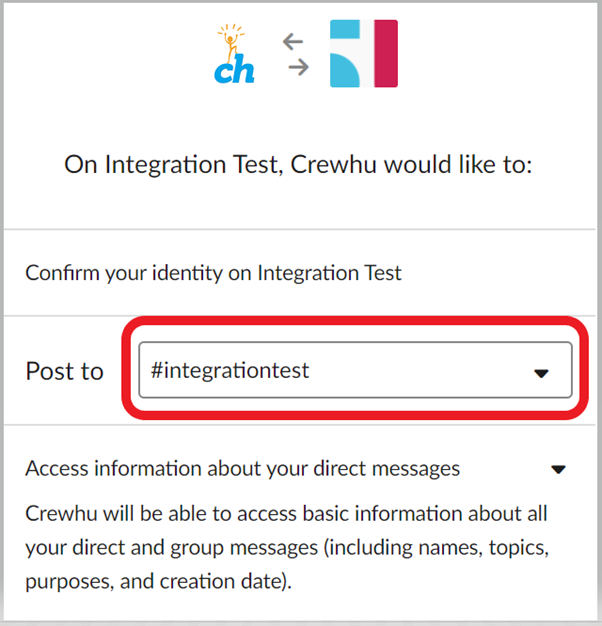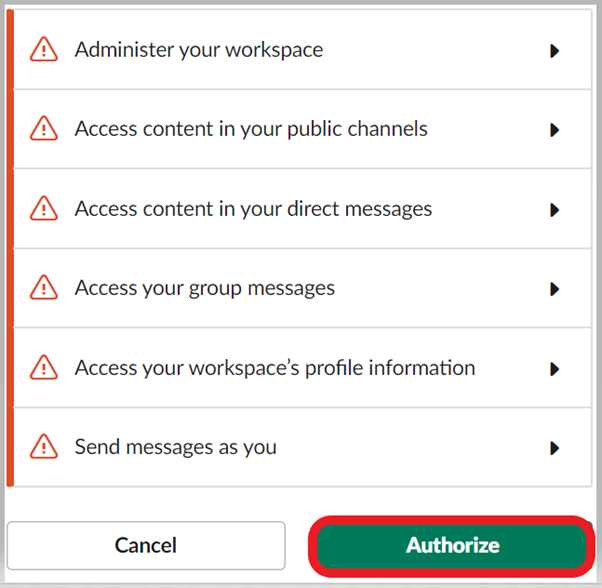 4) You will be redirected back to Crewhu where you will see the following message:

5) Scroll down the page to see the Slack Integration options. If you unclick the checkboxes highlighted below, you can choose different channels to post different Crewhu messages: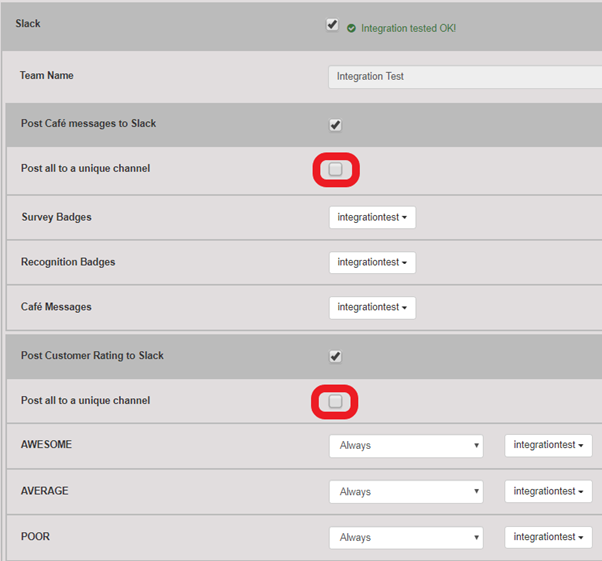 _
User Guide
1) Log in to Crewhu. On Slack, type "/crewhu user"

2) You will receive the following message on Slack. Click on the link:

3) You will be redirected to your user profile in Crewhu. Click Confirm:

4) You will see the following message meaning that you are ready to go!

5) After activating your user integration, type "/crewhu commands" to see the available options:

​
To give a badge type /crewhu badge Your message and choose the options from the drop-down menu to complete the operation.

You can also type /crewhu budget ​to see the balance of your badge allowance.
-