Summary
-
What is it
CloudBlue is a PSA platform and this article has the purpose to explain how to use Crewhu surveys on CloudBlue tickets.
_
Custom Survey Snippet
First, in Crewhu, you have to go to Settings > CSAT, and select the Integration Partner as CloudBlue PSA, as shown:

If you want to use the survey in the ticket responses, then you need to copy the Reply survey snippet. If you want the survey to be sent only when the ticket is marked as complete/resolved, then you need to copy the Resolve survey snippet. Both snippets are on CSAT Settings.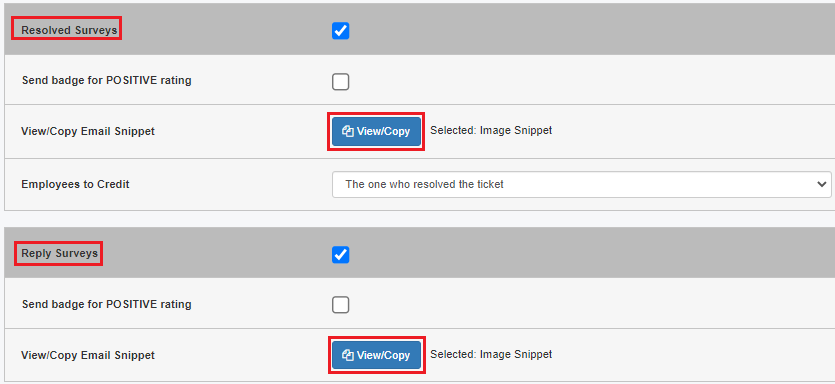 Refer to this article to know more about the Types of Surveys.
-
Adding the snippet into the email template
As soon as you receive the Custom Snippet(s) from our support team, you can paste it into the email template in CloudBlue PSA.
In order to do that, in CloudBlue, go to Setup > Email > System email templates. Open/edit the email template that you want to trigger the survey from and click on Tools > Source Code to have access to the HTML section of the template:

Then, simply paste the Crewhu Survey Snippet (HTML code with the rating faces) into the email template. We suggest pasting it at the top of the email, so end-users can easily see the smiley faces in order to increase the conversion rate.
Note:
Refer to this article to get some Tips to increase Conversion Rate on Crewhu's CSAT Surveys