Authorize your domain
To authorize your domain to send NPS campaign emails, locate the Company Domain option under Organization in the main Menu.
Click in Add Domain, and a sidebar will pop up. Then, insert your domain.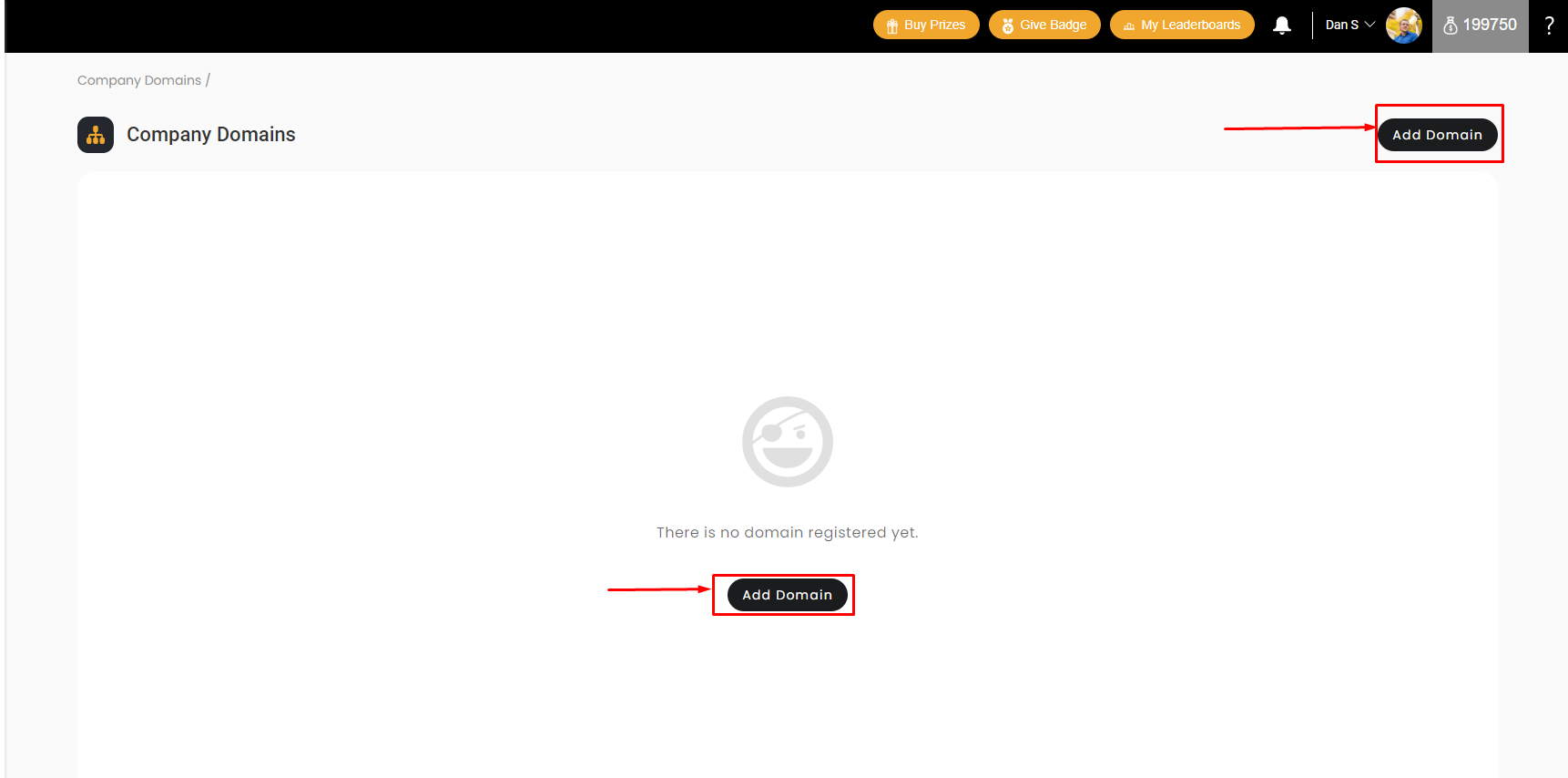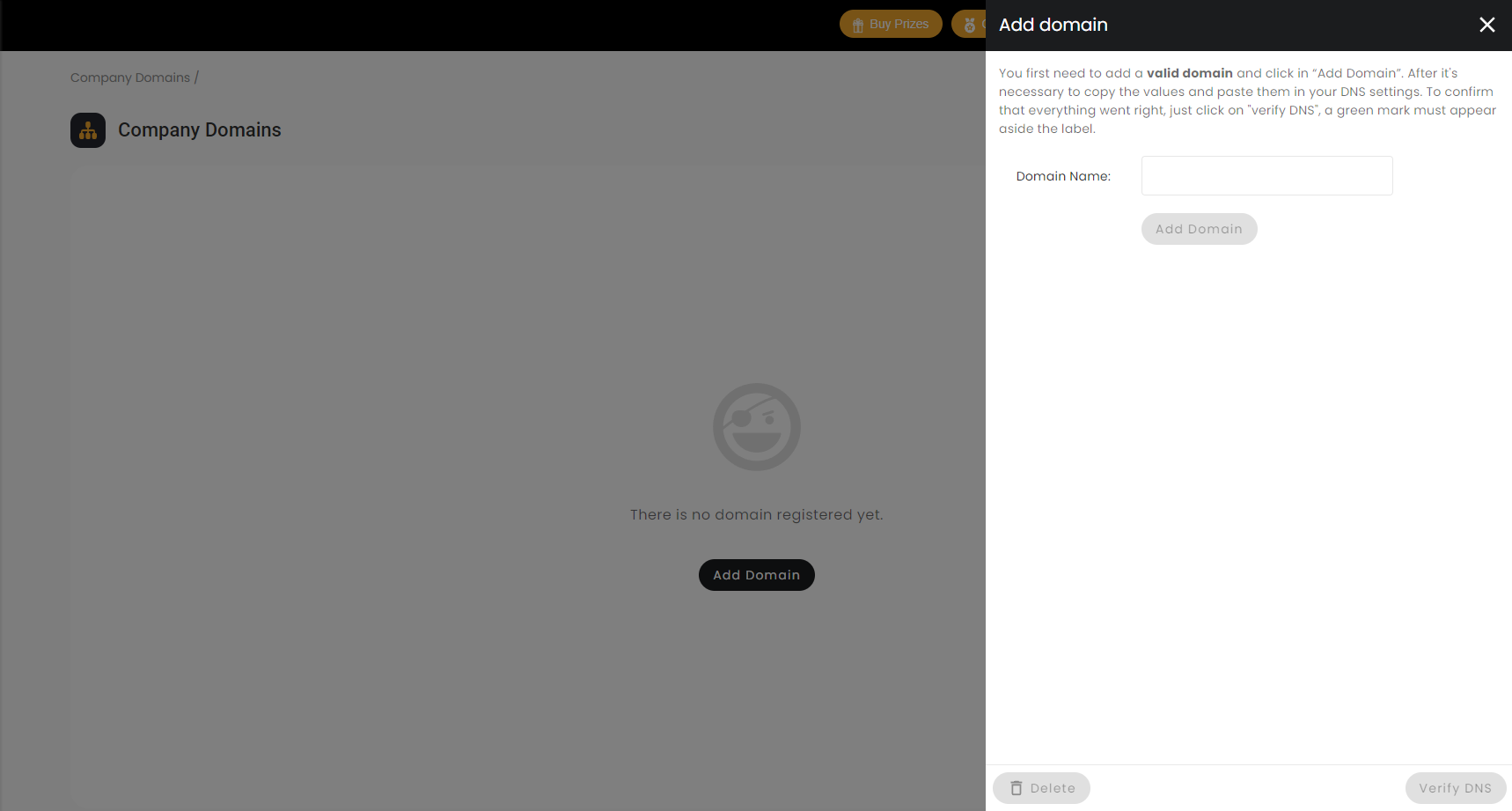 We recommend using a subdomain with Crewhu, like "nps.mydomain.com" or "crewhu.mydomain.com". Using a subdomain you will be able to send emails from your root domain e.g. "you@mydomain.com".
After you insert your domain, add the requested records to your DNS.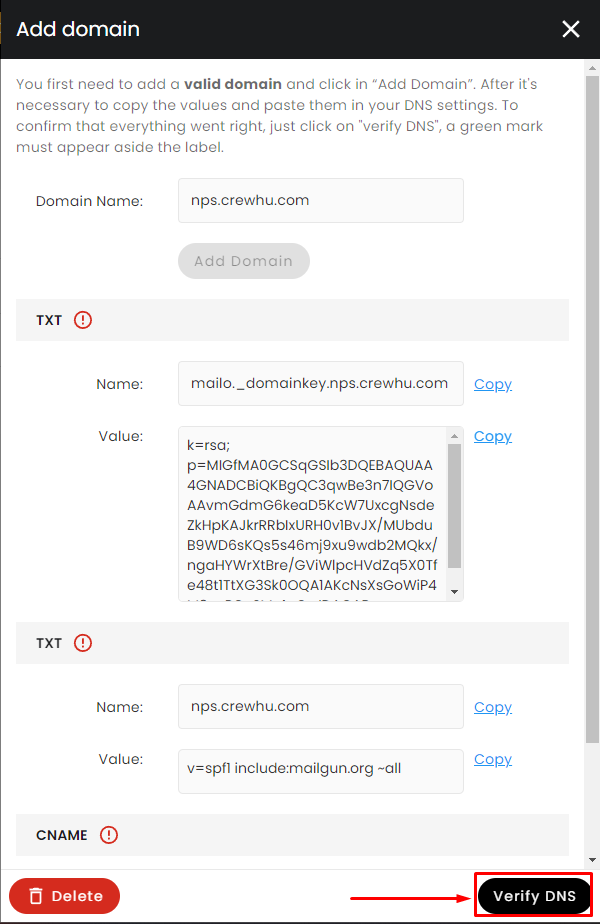 After making sure that the records were correctly added to your DNS, click "Verify DNS". If everything is correctly configured, you'll see green marks on the fields. If any messages appear, contact support at support@crewhu.com. Remember to take a screenshot of the message.
If you can't verify it immediately, don't worry! The data you filled on this page will not be lost, you can just come back anytime and finish it up.