Purpose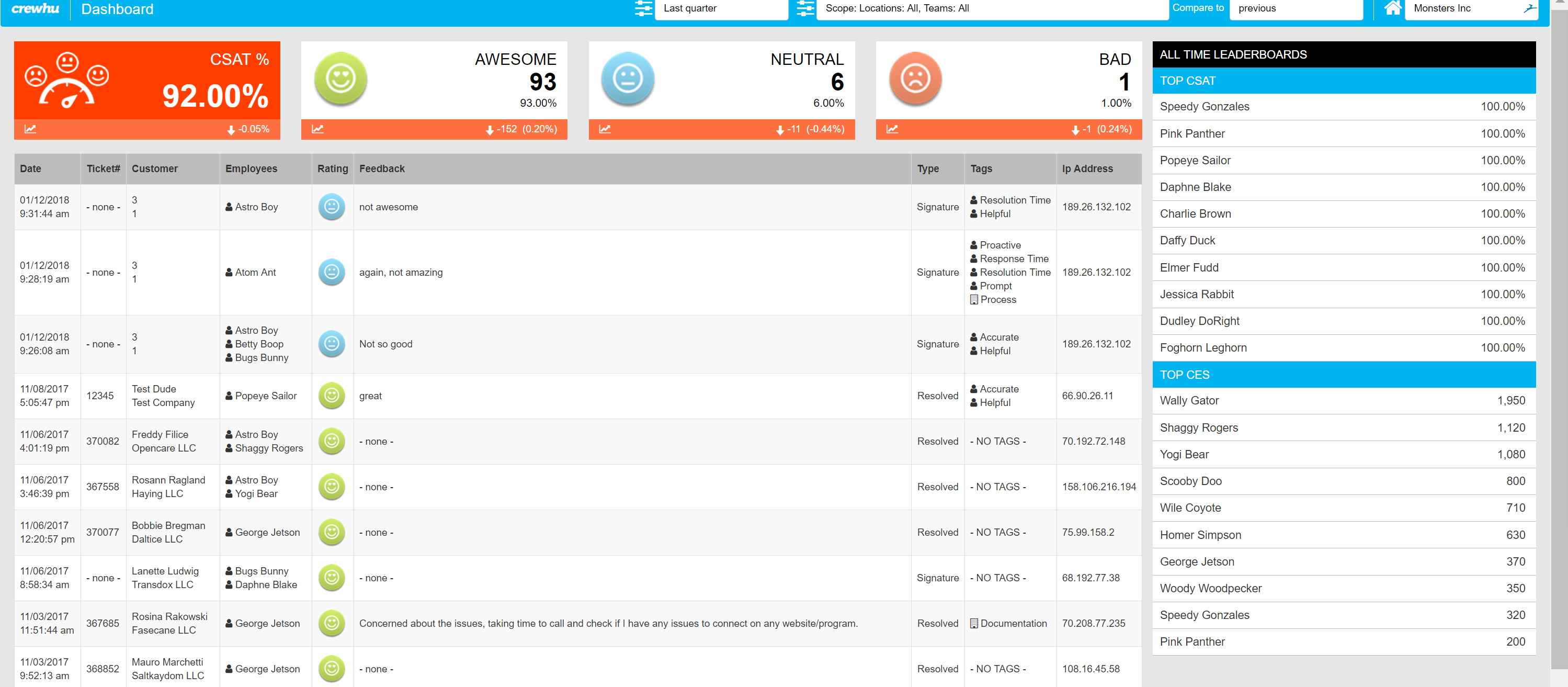 This is a dashboard designed to be put on the big screen to make the information public to your team and, in some cases, even to the customers. The first step in a customer satisfaction (CSAT) program is to collect feedback but the very important second step is to make that feedback transparent and public. This will help your organization do 3 very important things:
Celebrate wins.
Uncover issues.
Make appropriate changes to continuously improve.
One tool is the Big Screen CSAT Dashboard.  Below we will explain the setup process.
Big Screen Dashboard Configuration
Go to Settings > Dashboard on the left menu




Turn on the Bigscreen Dashboard:


Configure optional Security.  Turn on the option(s) you would like to use.`



IP White List - when you whitelist an IP you only allow the dashboard to broadcast in that network.  If you are outside of the whitelisted network you will not be able to open the dashboard.  


Require Login - create a password that is required every time you turn on the dashboard.  (this option is good if you do not shut off the server that hosts the big screen dashboard).





Add and configure your CSAT Bigscreen Dashboard:



Press the "Add" button
Choose CSAT
Choose timeframe
Choose Scope by "Location" and "Teams."  This is a very useful setting when you have multiple location and/or teams and you only want to see relevant surveys.
Click "show details" to show the feed.  This is the most popular option.  When 'details is unchecked you will only see the summary metrics.
Click confirm



Click Save (upper right corner of the page)


Copy link to clipboard




Paste the link into the browser that will serve the Bigscreen CSAT Dashboard.