Requirements:
A Crewhu Pro 2019 or Crewhu Badass account with Admin permissions.
Business Purposes:
The Custom Survey Faces feature was developed to help Crewhu clients increase their conversion rates by making the surveys more engaging.
You can choose the emoji images available by default or you can upload personalized images for each rating.
The custom images can reflect the business visual identity, align with the type of services or products provided, make merry seasonal celebrations, signalize specific campaigns, and even add a touch of humor to encourage the clients to leave their feedback.
The possibilities are endless and you can replace these images as many times as you need.
Feature Description:
Create one or a more customized set of survey images to increase the feedback conversion rates.
Important: Every time you upload and choose a different image set, it is necessary to replace the Crewhu Snippet in your ticketing system and email templates. If you are not sure how to do that, please refer to Setup Resolved Reply Signature Surveys for instructions.
Step-by-step:
1) To create a new set of Custom Faces go to Surveys > CSAT and under the Rating Type section click on Custom: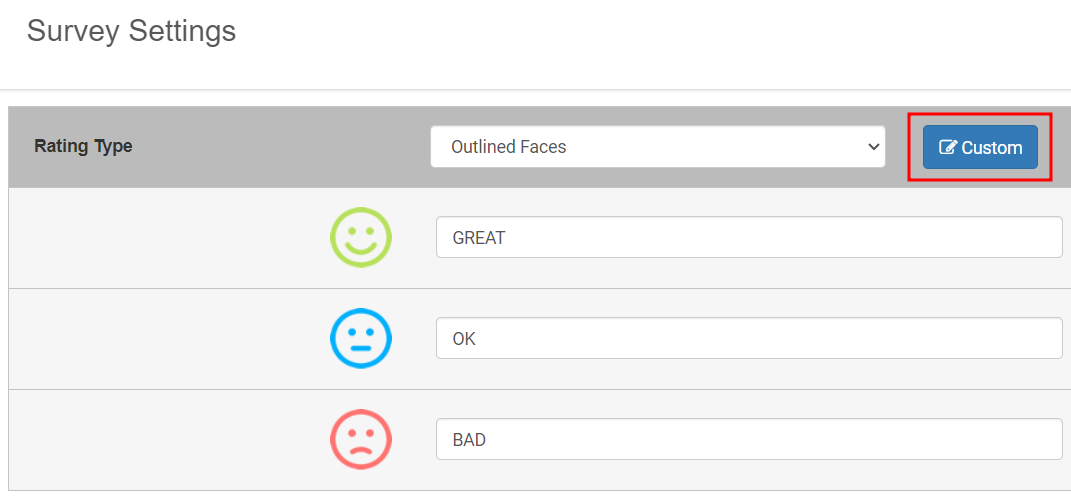 2) On the Custom Rating pop-up-window:
a. Choose a name for the Custom Rating;
b. Upload an image for each rating. A preview pop-up window will open so you can adjust the image. The images will be displayed next to each rating as you can see on the screenshot below;
c. Click on Save to keep it on your Custom Rating list. Click on Save and Select to start using it straight away;
d. Click on Done.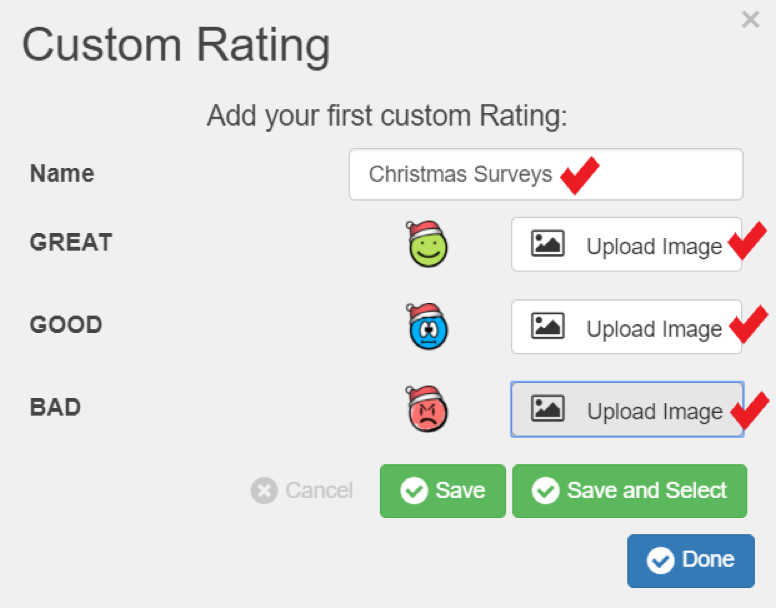 3) Repeat this process to add as many Custom Ratings as necessary. They will be displayed on a list to make it easier to switch between them: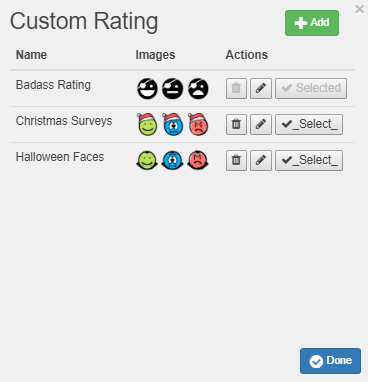 4) Click on Done, and the custom sets will be ready to be selected from the dropdown:

Notes:
→ Our recommendation for the size of the Survey Faces: width = 55px; height = 55px.