Purpose
This help article will show a sample landing page and describe each element.
Survey Landing Page Described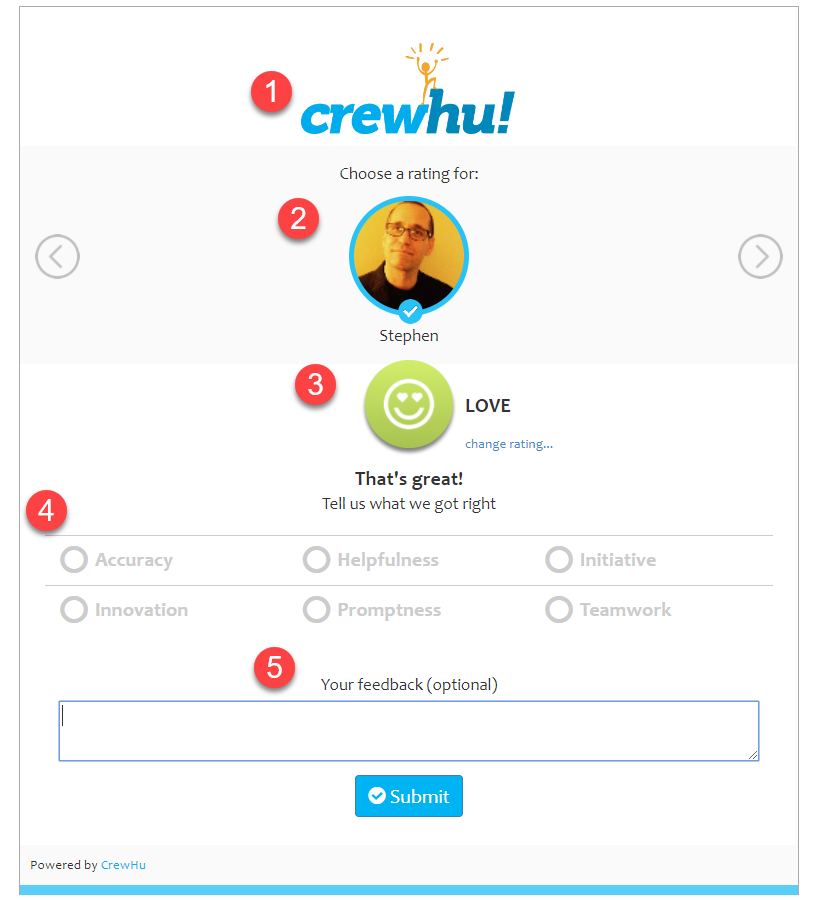 1. Logo - Your company logo will show on the top of each landing page.


2. Crew picture - The picture of the team member(s) associated with this survey will show if the feature is activated in Surveys > CSAT.


3. Rating - The rating that was chosen shows here. The responder also has the opportunity to change the rating on the landing page.


4. Tags - You can configure optional tags that show on each survey which can be reported on to see what is working and what is not working. Tags act as questions but respondents are more likely to click on a tag than to answer a question. You can also create internal tags that do not show up on surveys but can be added to a survey response by an administrator or manager.


5. Optional Feedback - The survey respondent can add additional feedback with reasons for the rating. This section will give you great gold nuggets of what is working and what isn't. It takes more time for the respondent to fill out the feedback portion. This is a good indicator that their experience was more impactful when they fill out feedback.
Best Practice:
Call out and recognize your Crew for positive ratings with feedback in your daily and weekly huddles. Celebrate the small wins :)