Summary
This article will show you how to enable the Writeback feature for your surveys, allowing you to view the latest Crewhu rating associated with the ticket, insert a link to the survey* from the integrator ticket, see the feedback as an internal note of the ticket, and access a list of surveys, with details* using the survey tab. The feature is available for Connectwise REST and Autotask SOAP integrations and the document covers the following topics:
※ Setting the integration partners
※ Activating the feature
-
Requirements
_
Enable the writeback feature
Go to Settings > CSAT Surveys and locate the Miscellaneous section to flag the "Write survey back" checkbox. Hit the "Save" button on the right top of the page to activate.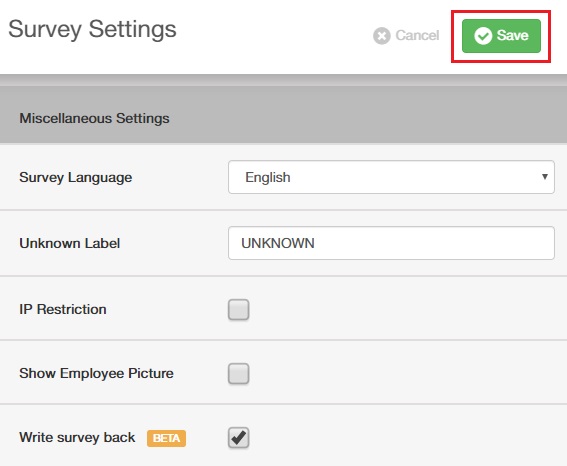 Note:
The first time you save this setting can take a little longer to save than normal due to the configuration setup.
_
Possible Errors (Connectwise)

"Error finding custom field"
"Error creating survey template"
If while saving the setting, one of the messages above appears on the top of the screen, will be necessary to review the permissions on ConnectWise:
Go to System > Security Roles > Crewhu, access System > API Reports and Table Setup and set all levels to "All".
_
Custom fields
Connectwise
New fields created inside the tickets:
Latest Crewhu Rating: Displays the latest Crewhu rating associated with the ticket.
*Latest Crewhu Survey: Link to latest survey associated with the ticket in Crewhu.

Ratings and feedback included on ticket history as an internal note:



Another example:


*Survey tab with a detailed list of responses:


_
Autotask
New fields created inside the tickets:
Crewhu Ratings: Displays the two last ratings associated with the ticket.




Ratings and feedback included on ticket history as an internal note:



Another example: